PHP Developer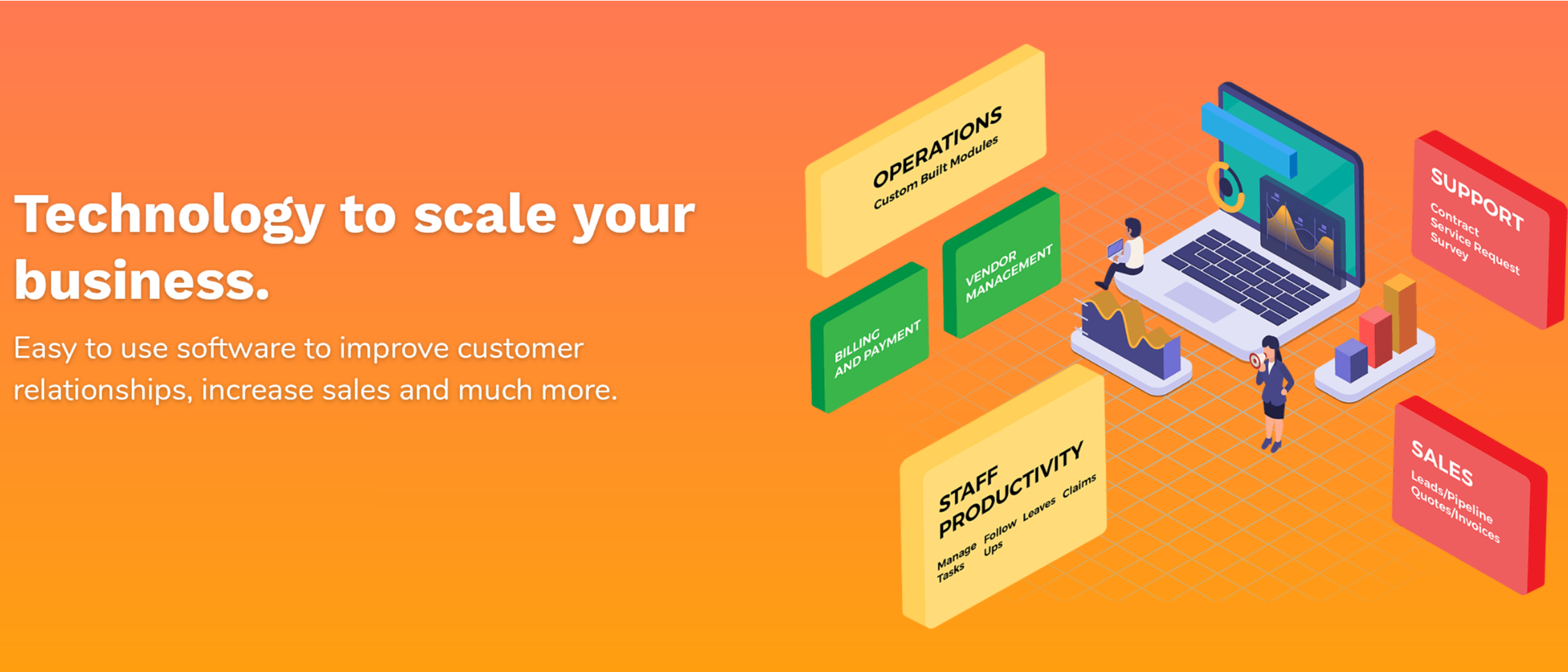 INDUSTRY
Analytics | Design | Full-stack Developer | Front-End Developers | Back-End Developers | System Software Analyst | Architect | Big Data
SKILLS
NodeJS | React | Javascript | MySQL | php
JOB DESCRIPTION
Looking for crazy yet principled developers, both junior and senior, to build world-class software products that will impact millions of businesses, starting from Malaysia and then Asia and then entire world.
You'll be working on creating Enterprise SAAS B2B Products for multiple industries.
JOB RESPONSIBILITY
Supporting Project/Team leader in application design and development role in the following:
Development, Support, Maintenance and Implementation of Second CRM/Agiliux Customer Projects.
Design and Development of new features and modules in the core Second CRM/Agiliux Products, along with enhancing the existing features set.
Gathering User Requirements, System Analysis and Design, development and customisations, test and deploy.
Prepare Technical Design documents and implement the same.
Help Prepare Unit Test cases, execute and prepare Unit Test reports.
Work very closely with Business Analyst and Project Manager in delivering the right outcome in the specified timeframe.
Mentor and guide junior team members in application testing, development, maintenance and enhancement.
To attend meetings and discussions for the above related applications with SoftSolvers and other related parties.
JOB REQUIREMENT
2-3 years of software development experience
Minimum 1 year B2B or Enterprise software development (Accounting, HR, CRM or ERP like apps)
Strong working knowledge in writing object oriented PHP code, efficient JavaScript and ajax scripts, complex sql statements, webservices, authentication, etc.
Used to proper software development process, agile and test driven development, usage of GIT and disciplined team development and release process.
Preferred if have worked in implementing vtiger CRM, Sugar CRM or Suite CRM for mid size companies.
Able to Read, Write and Talk in English, Disciplined Email Skills, Timely Communication and Reporting, Working hard and Understanding Responsibility are highly desirable traits.
Relevant Bachelor/Master's degree
* If are a final year student, with great stuff, do apply as intern.
WEBSITE
INDUSTRY
Enterprise Software
OVERVIEW
SoftSolvers offers a cloud technology platform, for small to medium size businesses, to implement data driven standard processes that improve productivity and help businesses scale. We have two products, Second CRM Cloud Office Automation, covering sales, customer service and operations and Agiliux Cloud insurance, which offers cloud-based insurance software with extensive policy and claims management capabilities, focusing on Insurance Companies, Third-party Admin, Brokers and Agencies in the Asia pacific region.
High Growth Phase
We are actively looking to hire creative bright talents to join us, as Developers [PHP/MySQL, Android, iOS], Designers [web and mobile UI], Project Manager / Business Analysts, Product Managers, Sales [Inside sales and business dev], Marketing [Social Media, Content writer, full stack Marketing], Finance [Accounting, International taxation] and so many more.
SoftSolvers is headquartered in Singapore and has offices in Singapore and Malaysia and Customers and Partners in the whole Asia Pacific.
SoftSolvers Research & Development Centre and Regional Support Center is based in Cyberjaya, in CBD Perdana area, near D'Pulze Mall and lot of food eatries and entertainment zones.
MISSION
We are on a mission to create a tech Unicorn from Malaysia and are looking for the best in class people to join us in this mission!!
CULTURE
Respect. Always Learn. Help.
BENEFIT
Small teams, high accountabilities & huge learning
Growth oriented and friendly working environment
Attractive remuneration package and career advancement