Pre & post-sales Support

Remote Available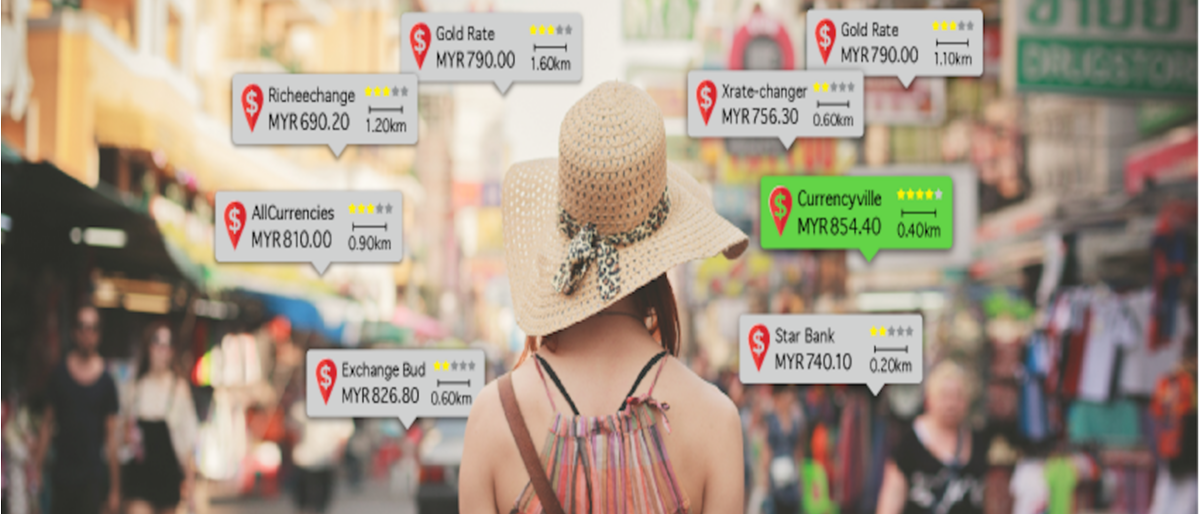 INDUSTRY
Customer Service | Technical Support
SKILLS
Communication | User support | Training | Client support | Support
JOB DESCRIPTION
Frequent travellers know that currency exchange involves a lot of research and effort because FOREX (Foreign Exchange) market is ever changing and the rates of currency exchange providers differ from one another. Though money changers and banks are aplenty, most travelers don't know their locations or that exchange rates can vary typically by 10-20%, even in a short distance, and a whopping 200% or more in some extreme cases! Though there are websites and apps showing official exchange rates, they only show wholesale rates that are only available to banks and not the actual rates on the ground. Curren$eek is the first location-based-currency exchange app to help travellers locate, compare and negotiate the FOREX rates on-the-go.
JOB RESPONSIBILITY
Responsibilities:
Pre-sales, on-boarding and customer support
Internal management support
Prepare and keep training materials up-to-date
Typical work activities:
Keep up to date with the current and planned capabilities of the CurrenSeek platform
Understand client needs and their Standard Operating Procedures (SOPs)
Advise clients on potential changes to the SOPs when using the CurrenSeek platform
Attend client visits with the sales team to demonstrate the platform to prospective clients
Provide on-site and remote training to clients as needed
Answer client queries in person and online
Assist with troubleshooting issues and suggest workarounds to clients
Be the "Voice of the Customer", providing feedback on issues and enhancements to the product team and keeping clients informed of upcoming deliveries
Assist the product team to test and rollout new capabilities to clients
JOB REQUIREMENT
The role will support the management and sales teams to secure and onboard clients to the CurrenSeek platform, ensuring that they are familiar with its capabilities. The role includes providing ongoing support as needed to assist them in its use, answer queries, report issues, gather feedback, etc.
Personal knowledge, skills and attributes:
Logical thinker with good problem solving skills
Excellent presentation skills
Attention to detail
Able to multitask and prioritise to suit business needs
Able to work unsupervised, flexible, shows initiative and ability to adapt
Responsive with a desire to provide the highest level of service
Demonstrate integrity and credibility, and foster open honest communication
Desire to learn and grow
Clearly and effectively convey information verbally to colleagues and clients
Speak English clearly and fluently and write succinctly in a well-structured and logical way
Ideally fluent in Bahasa Malayu; Tamil and/or Chinese a bonus
Knowledge of HTML and SQL a bonus, and at least a willingness to learn new technologies
Qualifications and experience:
No formal qualifications required, but a degree in a numerate subject would be an advantage
Experience working under pressure in & with virtual/remote teams
Experience working in a dynamic startup business a bonus
WEBSITE
INDUSTRY
Financial Services and Products
OVERVIEW
Travelers don't know the locations of and the available exchange rates for most licensed money changers (LMCs) or banks' bureau de changes (BdCs). Rates that can vary by 30% even within walking distance, and can be as much as 200% or more in extreme cases. Meanwhile, LMCs have poor customer acquisition strategies & insights, as well as cash management and "know-your-customer" (KYC) & other regulatory challenges. They do not have the know-how to automate their services resulting in low productivity & margins. In addition, retailers and service providers wish to advertise and sell their goods & services to travellers that, when they search for or exchange currency, have a high desire to purchase.
Selected by MyNEF as the best Fitech startup in Malaysia, CurrenSeek is a multi award-winning platform connecting and BdCs to travellers and businesses so that:
Travelers discover the best and most convenient currency exchange locations with the option to book and pay online, and even pickup at convenient third-party locations – e.g. airports;
Businesses list their foreign currency requirements for LMCs to make bids, and offer delivery and e-payment options;
LMCs are able to attract more customers, especially online, perform higher-value transactions, and better manage inventory, compliance and risk.
CurrenSeek works directly with LMCs & BdCs to obtain their rates and display them on a map or on their/third-party websites, allowing users to lock-in the rate and electronically purchase foreign currency. LMCs also have tools to offer promotional discounts, accept bookings & real-time e-payments and perform basic KYC. Travel partners are able to advertise and electronically sell their good & services via the app or the money changers' websites and branches – all facilitated by CurrenSeek.
MISSION
We want to make money exchange work for everyone by making it easier for travelers and business to find the right money changer for them, and book & pay online to save them both time & money.
CULTURE
Selected by MyNEF as the best Fitech startup in Malaysia, IA is a multi-award winning start-up founded by highly experienced entrepreneurs and advisors aiming to disrupt with innovative technology-driven solutions. We have already sold our services to small and large money changers, so you will be in-charge of selling a proven product. You will have significant freedom and responsibilities to achieve results in your preferred style inline with our sales targets. We will provide the necessary knowledge of the types of knowledge and expertise you will need to demonstrate, but prior experience of the money services business, especially with money changers would be advantageous. You will also be promoting services to institutions of all sizes as customers of the money changers to benefit both.
BENEFIT
We are an Equal Opportunity Employer that does not and will not discriminate in employment and personnel practices on the basis of race, sex, age, handicap, religion, national origin or any other basis. To the contrary - we want to work with interesting people from diverse backgrounds and experiences to complement our team.