Product Marketing Manager

Remote Available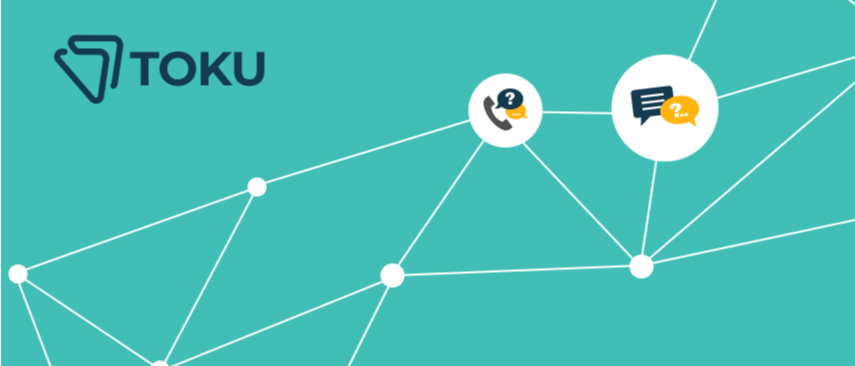 JOB TYPE
SKILLS
SaaS | Market Research | GTM Strategy | B2B Marketing
JOB DESCRIPTION
Product Marketing Manager
Toku's mission is to help companies engage with their customers efficiently. We have helped companies move their voice communications to the cloud and recently embarked on creating products that help companies keep engaging with their customers no matter where their employees are working from.
Toku is currently getting into a scale-up mode. We want to continue creating momentum for our products in the APAC region and helping customers with their communications needs. As we build our marketing foundation, we are looking for an experienced Product Marketing Manager who can drive adoption of our products and solutions. Want to be part of our journey?
What would you be doing?   
You will report to our Head of Marketing. You will be responsible for working in conjunction with the product stakeholders to build GTM strategies from the ground up. In marketing words, you will own product launches, as well as customer and sales enablement.   
JOB RESPONSIBILITY
·      Product Messaging and positioning: Conduct market and customer research to identify our target audience. Develop messaging and positioning for products and new integrations that speaks directly to our prospects and customers.
·      Sales enablement: Launch internal product education initiatives to communicate our value proposition.
·      Market, customer, and competitive analysis: Become an expert in our product & solutions, our market, and understand our customers and buyer's needs.
·      Marketing Collaterals: Help drive awareness and adoption of our products and solutions via creation of webinars, case studies, one-sheets, videos, and other collaterals.
JOB REQUIREMENT
We would love to hear from you if:
·      You have a bachelor's degree of BA/BS and passionate for marketing.
·      Have 4+ years of experience in a product marketing role and working on end-to-end GTM strategy plans for a B2B SaaS company.
·      You have a track record working & collaborating across teams to prepare product/feature launch plans, marketing collaterals and sales enablement materials.
·      You have experience working with different teams: Product, Engineering, Marketing, Sales, Product Design, etc., to increase product adoption and plan go-to-market launches.
·      You possess excellent written communication skills. A love for storytelling to transform technical product messaging into simple benefits that resonate with prospects and customers.
·      You have experience and are comfortable in an early-stage start-up wearing many hats and can operate independently to build out programs and initiatives for our new products.
·      You are proud of your time management and prioritization skills. You can handle a lot of projects at one time.
·      You are data oriented. You know what data points to capture to measure success of your product launches and use data to make decisions in how you communicate with team members and end users.
·      You have experience in or an understanding of the customer engagement industry.
This role will be working remotely, APAC preferred. Europe could be considered.
 If you would love to experience working in a start-up growing at an accelerated speed, and you think you tick most of the requirements, join us! 
What would you get?
·      Flexible working locations
·      Training and Development
·      Discretionary Yearly Bonus & Salary Review
·      Healthcare Coverage based on location
·      20 days Paid Annual Leave (excluding Bank holidays)
WEBSITE
INDUSTRY
Business To Business
OVERVIEW
Toku is a leading cloud communications provider in APAC, headquartered in Singapore. We enable companies to streamline their workflow and improve customer experiences by simplifying the process of moving to the cloud. From small businesses to large corporations, we're proud to enable growth by boosting efficiency.
MISSION
Boost efficiency & enhance customer experiences​ with smart communications
CULTURE
Boost efficiency & enhance customer experiences​ with smart communications-
BENEFIT
Boost efficiency & enhance customer experiences​ with smart communications