Project Manager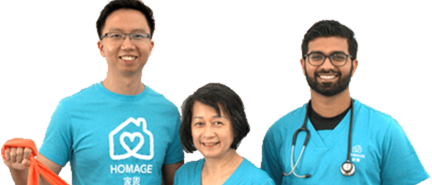 INDUSTRY
Analytics | Project Management
SKILLS
Data Analytics | Project Management | People Management
JOB DESCRIPTION
Role Description
Homage is seeking an Operations Manager(Covid) who enjoys working with the people at the heart of Homage: our Care Professionals. In the operations team, we're focused on building a community of dedicated caregivers, nurses, and doctors who are fully equipped to provide the best quality care to those who need it.
You would be responsible for leading the team and oversee a crucial vertical of the company end-to-end. This would encompass supply acquisition, manpower planning & fulfillment and partner management. You would receive full ownership of the project from end-to-end, and be responsible for reporting progress to senior leaders across the business.
JOB RESPONSIBILITY
Responsibilities
An ideal candidate is someone who is resourceful, strategic, and willing to be hands-on. We're looking for someone who is:
A strong and motivating leader

Comfortable with numbers, able to understand data, and discover problems within it, then solve for them

Great at problem solving, managing projects, and hitting targets

An innovative rain-maker and self-starter, you have the ability to proactively identify improvement areas and work autonomously to create and drive innovative solutions

Excellent interpersonal and communication (written and verbal) skills, and able to liaise with senior members of government agencies and organisations
JOB REQUIREMENT
Requirements
At least 3 years of relevant working experience, preferably in a fast-paced and high-growth environment

At least 1 years of experience leading a team

Experience in operations and/or sales would be advantageous
WEBSITE
INDUSTRY
Health and Personal Care
OVERVIEW
Homage is a care platform that combines qualified and trained caregivers, nurses, doctors and health care organisations and funders with technology, enabling care, wellness and recovery wherever you are. The work that we do and technology we build transforms lives every hour, every day. We're looking for people who are talented, driven and motivated by our social mission.
MISSION
To enable wellness and recovery through holistic personal care
CULTURE
Mutual Respect & Empathy
Resilience
Willingness to Try
Excellence
Care-centric
Teamwork
BENEFIT
We are a growing startup with a strong mission to help the caregiving industry in Asia. You will be directly involved in the progression of the company as we evolve bigger.