Sales Executive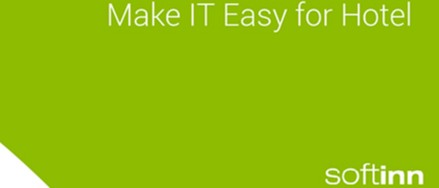 JOB TYPE
SKILLS
Computer skills | Communication skills
JOB DESCRIPTION
Softinn is a hotel technology company.
Our mission is to make hotelier's work easier. We intend to achieve that through next-generation hotel management software, digital solutions and hotel kiosk.
We're selling to forward-looking hoteliers in South East Asia. Most of our customers are in Malaysia, and some are from the Philippines, Indonesia and Thailand.
Here is our principle to sales - We DO NOT force a purchase; instead, we see sales as a job to help the customers discover their best options. We facilitate the sales, not forcing it. We sell solutions, not products.
The sales executive position is a B2B sales role. You will be working with the inbound leads - usually, a hotel looking for a solution to a problem and finding us. While not working with inbound leads, you will do outbound lead generation, cold-calling, and staying in touch with the latest industry development.
JOB RESPONSIBILITY
Job Responsibility:
Handle inbound sales inquiries promptly and professionally
Make outbound calls to generate new leads
Engage with prospects to understand their needs and make relevant recommendations
Achieve monthly sales targets
Conduct product demos and sales presentations
Establish and build good relationships with the hotels and partners
Remain updated with the latest hospitality & tourism trends
JOB REQUIREMENT
Job Requirements:
Computer literate
Good communication skills and presentation skills
Has a passion for building a successful sales career
Has excellent command of English and Bahasa Melayu (knowing Mandarin is a plus point)
Willing to travel and own transportation (travelling allowance provided)
Ready to learn things, proactive and result-driven
Not Mandatory but BONUS if:
Has working experience in a sales department
Familiar with SaaS (software-as-a-service) business
Familiar with HubSpot
Familiar with the hotel industry
Understand inbound sales
WEBSITE
INDUSTRY
Enterprise Software
OVERVIEW
Softinn is a travel-tech startup that builds property management system (PMS), smart booking engine, and other e-commerce solutions for hotels. Hotels join us in driving for direct bookings and in improving work productivity through tools.
Our mission is to "Make hotelier work easier" through connectivity. Softinn offers a suite of services to small & medium size hotels including property management system (PMS), smart booking system, lazada-liked promo code system, smart payments and digital marketing tools to simplify the process of running a hotel in the era of IT and e-commerce.
Our Slogan: "Make IT easy for Hotel".
Work-hard-Play-harder and being creative are synonymous with life in SOFTINN. We place utmost value to great talents help in building a greater Softinn. If you are seeking for a sense of pride and ownership at work, continuous learning & innovation, flexibility, flat level of bureaucracy, and entrepreneurial spirit, then Softinn welcome you to join us.
Interested candidates please submit your application here: page.mysoftinn.com/careers
MISSION
Make hotelier work easier.
BENEFIT
Perks you will get to enjoy:
Paid online training & certifications (e.g. Pluralsight, Hubspot & Udemy)
Laptops will be provided
Opportunities to attend training event & conferences
Free flow of snacks
Promo codes to book accommodations on LetsGoHoliday.my
Medical Insurance Coverage
Monthly Outings
Also..
Surrounded by young & smart innovators
Work in Melaka, the UNESCO world heritage city
Work at a startup backed by prominent investors & awards.