Sales Manager (Thailand)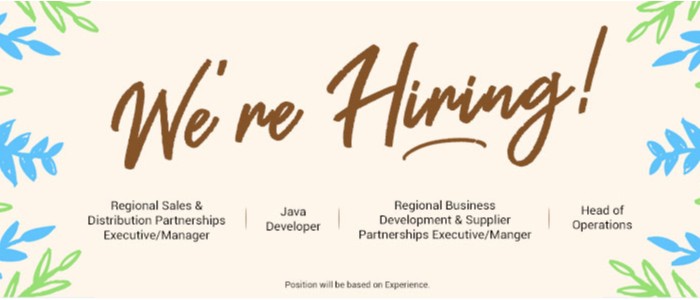 INDUSTRY
Business Development
JOB TYPE
SKILLS
sales negotiation | account servicing | customer service
JOB DESCRIPTION
We are looking for an independent, self-starter, motivated individual for the role of Sales Manager based in Bangkok, Thailand. The candidate will be responsible for the implementation of sales strategies and tactics with the objective of driving uptake of Globaltix's Solutions and participation in its Marketplace.
JOB RESPONSIBILITY
Primary responsibilities are to promote GlobalTix Solutions to Partners nationwide and signing up partners (both resellers and merchants) who actively participate in Globaltix's marketplace.
Generating and converting leads into GT customers.
Maintain positive and cooperative relationships with key Partner decision makers to ensure a coordinated sales effort.
Prepare, develop and communicate proposals and solutions in a simple and compelling way to achieve Partner objectives
Develop, nurture, and maintain relationships with internal and external stakeholders
Collaborate and coordinate with Commercial team members to
Develop marketing materials to support the selling and acquisition efforts
Conduct onsite and remote presentations/demonstrations to Partners
Evaluate customer business needs and identify suitable value propositions
Attend and participate in trade shows, industry meetings, sales efforts, bid presentations, and sales calls to promote GlobalTix as an online ticketing solution and global marketplace platform to enhance brand awareness and increase sales
Keep abreast of industry trends and competitive landscape
Perform related duties and responsibilities as required
Travel may be required
JOB REQUIREMENT
Candidate must possess at least Diploma/Advanced/Higher/Graduate Diploma in Business/Hospitality/Tourism/ IT or equivalent
Strong verbal and written communication skills
Possess Thai as a first language and able to conduct business dealings in English
Highly energetic, proactive and independent
Creative in solving issues and problems
A flair for all things commercial with some IT background will be advantageous
Excellent negotiation skills with an eye for detail.
Task-Oriented, Independent and Sales-Driven.
Ability to multitask, work under pressure and proactively identify and close sales.
Candidate with tourism experience and travel agent sales background will have an added advantage.
OVERVIEW
A distribution ticketing system for lifestyle, leisure and entertainment.
MISSION
GlobalTix is one of the leading players in the travel industry focusing on tours and activities. We are an open booking platform that provides one of the most attractive tours and activities to our consumers. We partner with different travel operators to provide a wide range of activities to our consumers.
CULTURE
We are a fun & friendly working environment.
BENEFIT
Join us on a mind-blowing journey in a travel tech environment. If travelling is your love, tech is your passion and dynamic is your second name, we would love to hear from you.