Head of Sales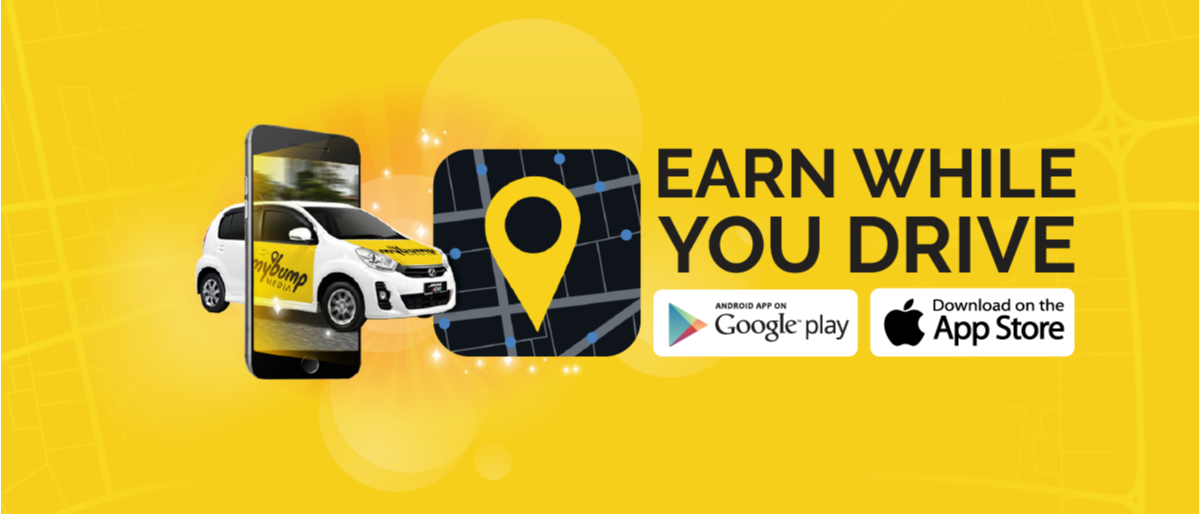 SALARY
Negotiated
Profit Sharing
INDUSTRY
Business Development | Marketing
SKILLS
Selling | Be | Always
JOB DESCRIPTION
MyBump Media (www.mybump.my) MyBump Media is the leading crowdsourced adtech platform for transit outdoor media advertising - have your ads endorsed on cars by genuine consumers matched using demographic, geolocation and consumer behavior data. 
Seen cars wrapped with ads on the road? That's what we do!
Join us!
JOB RESPONSIBILITY
If the following sounds like you or people you like to work with, we invite you to reach out and be a part of our mission, don't worry if it sounds like too much - we'll take baby steps:
Generate and qualify leads, source and develop client referrals
Schedule sales activity
Develop and maintain a customer database
Contribute to planning marketing activities
Working on presentations of company products and services to current and potential clients
Ensure good client relationships
Participate in sales events and monitor competitors, market conditions and product development
Sales commission available for successful deals - commission on top of our monthly salary offer!
JOB REQUIREMENT
Bonus points if you have:
Knowledge of Google Suites application (Slides, Sheets, Doc)
Knowledge of principles and practices of sales
Knowledge of customer service principles
Knowledge of digital sales platforms
Experience in sales
Experience in making presentations
Proven ability to achieve sales targets
More than anything else, we're expecting that you'll be a quick learner, proactive enough to ask the right questions, and tenacious in executing and getting things done - and have fun doing it!
Plus points:
We're on a mission to innovate traditional advertising - if you have an idea share it, we'll explore it together!
Make an actual difference - You are helping everyday drivers earn additional income. Want to make the world a better place? Start here
We have a big ass sticker printer - let your imagination run wild.
Library Access to a plethora of Startup Books for you to learn from
Learn a new language - You got Maldivians here, people from the most beautiful beaches of the world (Company retreat! *fingers crossed*)
Free lunch - Yes, we are working on this. For now we try to keep it healthy by minimizing calorie intake.
WEBSITE
INDUSTRY
Entertainment and Media
OVERVIEW
MyBump Media is an adtech crowd-sourced advertising platform by brand's own ambassador – genuine consumers speaking for brands matched using demographic, geolocation and consumer behavior. Seen cars wrapped with ads on the road? That's what we do!
Let the crowd drive your brand! Join our crowdvertising journey to revolutionize transit OOH media
MISSION
MyBump Media is a crowdvertising platform that allows brands to advertise via car wrap campaigns, with the help of Brand Ambassadors. We provide an OOH marketing experience for brands while helping drivers earn cash and freebies by endorsing those brands on their car.
We, at MyBump, aim to revolutionize the advertising industry and redefine personal-branding by bringing the voice of the people on the road, to the road!
Our mission is to help everyday drivers realize the asset-potential of their car and foster personal branding of everyday people while allowing advertisers to leverage on the power of brand ambassadors, provide real value and give real insights on the exposure and effectiveness of their advertising spend.
CULTURE
We are a multicultural, multinational group of fun-loving individuals that all have their own meaning to getting things done productively. You'll be welcomed to an all-inclusive environment where everyone is working together to create a new market within an age-old industry. You won't be working for anyone, you'll be working with everyone.
BENEFIT
MyBump is a small tight-knit company that not only nurtures your talent, but ensures the entire team grows shoulder to shoulder. We, at MyBump, understand that the Company's success is only effective when everyone succeeds together.
If you're tired of strict dress-codes or the unyielding nuances of the corporate culture, MyBump may be what's best for you. At MyBump, we know that to be yourself in a world that is constantly trying to make you something else is the greatest accomplishment in itself; and that trying new things and experimenting is the most efficient way to learn and improve.
So if you are keen on exploring innovative ideas and creative solutions, MyBump may be what you're searching for.
We're on a mission to innovate traditional advertising - if you have an idea share it, we'll explore it together!
Make an actual difference - You are helping everyday drivers earn additional income. Want to make the world a better place? Start here
We have a big ass sticker printer - let your imagination run wild.
Library Access to a plethora of Startup Books for you to learn from
Learn a new language - You got Maldivians here, people from the most beautiful beaches of the world (Company retreat! *fingers crossed*)