Senior Big Data Developer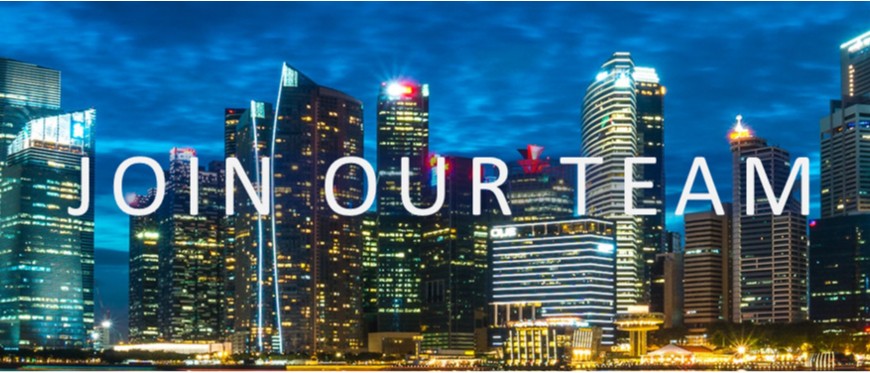 JOB TYPE
SKILLS
Software Development | J2EE | Hadoop | Spark | Big Data | Java
JOB DESCRIPTION
Roles & Responsibilities
- Contribute to IT projects in the banking industry for Antaes clients, especially in the Market Risk area
- Lead technical study into a propose solution, while involving expertise from infrastructure big data expert, business analyst requirement
- Document proposed design and develop the solution
- Implicitly ensure all CI-CD artefacts are part of the solution
- Perform code review while fostering knowledge and coaching best practices to team members
- Interact and provide reporting to project managers
- Monitor technical risk and escalate appropriately to management
- Contribute to the promotion of Antaes services on top of assistance provided to clients
JOB RESPONSIBILITY
Roles & Responsibilities
- Contribute to IT projects in the banking industry for Antaes clients, especially in the Market Risk area
- Lead technical study into a propose solution, while involving expertise from infrastructure big data expert, business analyst requirement
- Document proposed design and develop the solution
- Implicitly ensure all CI-CD artefacts are part of the solution
- Perform code review while fostering knowledge and coaching best practices to team members
- Interact and provide reporting to project managers
- Monitor technical risk and escalate appropriately to management
- Contribute to the promotion of Antaes services on top of assistance provided to clients
JOB REQUIREMENT
Requirements:
- Senior profile level (minimum 8 years' experience in Software development)
- At least 5 years in Java/J2EE development
- Hands on Data ingest and data processing technology like Spark streaming and Spark
- Hands on Messaging systems like Kafka, Flume or ActiveMQ, MQSeries or RabitMQ
- Hands on knowledge on Hadoop (preferably Hortonworks distribution) - HDFS, HBase, Hive, ORC/Parquet.
- Build tool - Maven/sbt/ant, UML, Restful web services, Jenkins/Team City, Source management – SVN/GIT, TDD using Junit, Jira/QC.
- (Nice to have) Solution design using proven patterns, awareness of anti-patterns, performance tuning, especially in streaming
- (Nice to have) Knowledge of tools like Phoenix, ElasticSearch, Sqoop, StreamSets
- (Nice to have) Basic understanding of finance and investment banking
- Sharing expertise and coaching/mentoring
- Good autonomy and reliability
- Strong organizational and communication skills
- Strong analytical and problem-solving skills
- Awareness of various software development procedures
- Willingness to learn new skills and work on new topics
WEBSITE
INDUSTRY
Business To Business
OVERVIEW
Created in 2007 in Switzerland, Antaes is a consulting company, specialized in Information Systems and Organization. Antaes is operating in Singapore since 2016 to accompany customers of the Financial Services industry.
Our Financial Services team is a diverse consulting team, many recruited from the industry, combining in-depth knowledge of our clients' businesses, technology, and consulting disciplines. We are providing our financial industry clients with Business Management & Information Systems services.
For several years now, the Banking Industry has been undergoing significant changes in a volatile and competitive market that creates new challenges and opportunities. At Antaes Asia, we help our customers with:
• Business and IT Model transformation
• Legal & compliance
• Enhancement of client experience
• IT engineering
Antaes places people at the heart of the strategy, with a view to building loyalty and trust with our consultants and our partners. The talented people who join our teams are focused, empathic, responsive, driven, and resolutely turned toward new ideas.
Please feel free to contact us: info@antaesasia.com.
MISSION
· Observing and understanding user environments and systems; showing empathy in order to improve organizations.
· Mastering technologies combined with listening to, and understanding our clients' expectations.
· Building loyalty and trust with our clients; offering them a competitive edge in their markets. Our focus is on efficiency, responsiveness and creativity.
· Providing career guidance and support to our consultants by defining together their expectations and training needs.
· Accompanying our consultants throughout their career as they develop new skills and responsibilities.
CULTURE
Professionalism: combining talents and skills to achieve objectives; demanding a high-level of commitment from our team members; providing adequate training; mastering best practices in terms of project management and methodological approach.
Ethics: honouring our commitment to our consultants and clients; ensuring fairness and respect for differences; complying with business management, administration and legislation rules.
Respect for individuals: following a course of actions; our consultants are recognized for their talent, exemplary conduct and integrity; fostering entrepreneurship; rewarding the work of each team player.
BENEFIT
Career Building
Recruitment, projects, responsibilities, training, personalized career management are at the heart of the Antaes HR strategy. We create a stimulating and motivating work environment and encourage our team members to reveal their potential and develop their skills. We draw on our experience to define a personalized career plan with each of our consultants to meet their goals and expectations. Antaes offers a wide range of career development opportunities via the sheer diversity of its activities and trades, and through its connections in Switzerland and on an international scale.
Training
Antaes is dedicated to excellence, building on its experience and ability to develop the skills of our team members. Our clients place their trust in us for they know our consultants never fail to deliver high-quality service and expertise. We conduct pro-active and dynamic training programs based on technology, methodology, and personal development. Each program is individualized and leads to manager/consultant brainstorming sessions during career assessments.
Corporate Culture
Antaes greatly values every one of its members, and has their best interests at heart; consequently, it seeks to offer a warm and friendly working environment where consultants feel happy to develop synergies and share experiences. Many corporate events are organized throughout the year (Strategic Kick-Offs, Practice Workshops, Informative Tuesdays at Antaes, Summer & Winter Events, Sporting Events, etc.) These occasions further develop and strengthen our company culture.