Senior Digital Marketer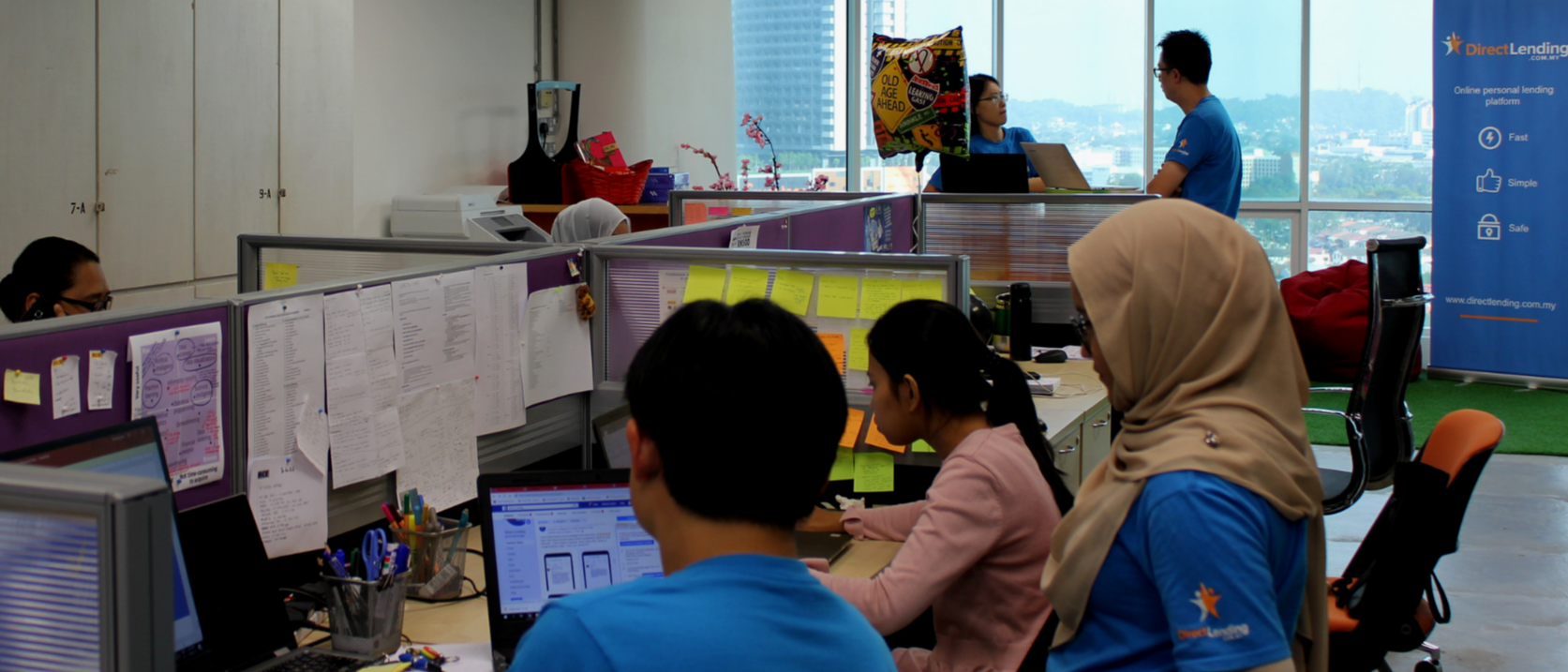 JOB DESCRIPTION
Key highlights & benefits
Working in a dynamic environment that challenge conventional thinking. You are encouraged to innovate, test and learn new ideas. You can influence the direction of the business

Gain first-hand experience in an area that impacts everyone's life – credit & finance and make a positive impact on the society

High growth opportunity with flat, open and collaborative office culture

Opportunity to gain equity, be an owner of the Company

Modern/cool office, pantry service, free snacks/coffee/tea at work, office next to MRT (TTDI station)

Casual dress code
The opportunity
We are seeking an ambitious digital marketer who wants to take their careers to next level. We practice a reward and recognition culture, so that you are properly rewarded for your hard work. At Direct Lending, we encourage innovation, testing and learning. You will be able to influence the direction of the business and achieve a high level of job satisfaction amid the company strong user and solution focus environment. You will have the opportunity to gain equity, be an owner of the Company with a competitive pay package.
If this is what you have been looking for, let's chat.
JOB RESPONSIBILITY
Be responsible for the planning, execution and optimisation of all the Company online marketing effort. The goal is to increase brand awareness, drive traffic to our website and increase our customer base

Formulate the Company overall online marketing strategies to build a lasting connection with target audience

Plan, manage and monitor the Company social media presence and engagement with our customers

Lead the Company SEO efforts

Launch and monitor online paid advertisement across search and social media platform

Content creation and management including information gathering, writing, editing and working closely with contributors/ writers. Find way to continuously distribute content to more channels/ 3rd party website

Distribute online newsletters and promotional emails and organise their distribution through various channels

Work closely across the team to brainstorm and execute effective marketing campaigns, broadening our user reach and improve user experience and conversion on our website

Identify, build and maintain relationship with relevant 3rd parties for co-marketing, advertising and promotional opportunities

Measure performance of digital marketing efforts while keeping abreast with online marketing trends and keep strategies up-to-date

Mentor interns and expand the digital marketing team over time
JOB REQUIREMENT
Determined, highly motivated and looking forward to a rewarding career in a dynamic working environment which also can have a positive impact to the society

Strong interpersonal skills, team player and love meeting new people

Have relevant digital marketing skills and always keen to learn new things/development

Creative, enjoy solving problems and dare to challenge conventional thinking

Comfortable handling more than one project at a time and able to work well under pressure

Good command of English & Bahasa Malaysia
WEBSITE
INDUSTRY
Financial Services and Products
OVERVIEW
Direct Lending is an online personal lending platform that provides the underserved fast, simple, safe and affordable access to credit. Direct Lending commenced operation late 2016 by distributing personal financing underwritten by our financing partners and since then, our monthly loan disbursement volume has increased over 60 times. We are operational profitable.
Direct Lending is a participant in 2017 Malaysian Global Innovation & Creativity Centre (MaGIC) Global Accelerator Programme. We are a team of finance and technology professionals with a combined experience of more than 30 years gained from working across Malaysia, London, Hong Kong and Singapore. Read more about us: www.directlending.com.my
MISSION
We believe every hardworking adult deserves to have access to safe and affordable borrowing. Our mission is to provide the underserved fast, simple, safe and affordable access to credit; helping hardworking individuals to meet their emergency needs and achieve their dreams.
CULTURE
We're a small but ambitious bunch who believes that every working adult should deserve to have access to transparent and affordable credit. We believe what we do can have a positive impact to the society and people around us. We move fast, encourage testing and learning, making mistakes and learn from them, and challenge conventional thinking.
We hope you'll join us for our exciting journey ahead!
BENEFIT
At Direct Lending, we are a customer centric organisation, believing everyone deserves to be treated equally, with respect and in a thoughtful way with unforgettable positive experience. That's why we invest in our greatest asset: our people
competitive compensation
monthly travel allowance
outpatient benefit
office near MRT, easily accessible
word hard, play hard
free flow of snacks
casual dress code
leisure working environment