Software Developer (Web / Mobile)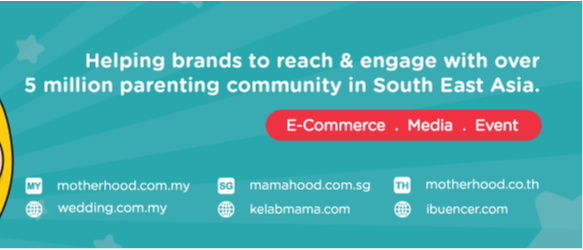 INDUSTRY
Full-stack Developer | Front-End Developers
JOB TYPE
SKILLS
javascript | laravel | mysql | php | flutter | lamp stack
JOB DESCRIPTION
You will work in a software development team to develop & support our high traffic web and mobile platforms across South East Asia.
JOB RESPONSIBILITY
Work in a team of full stack developers and UI/UX designers.
Develop robust, reliable & high traffic internet application (back-end, front-end, mobile).
Maintain and constantly optimize system, process and user experience of internet applications.
Build, launch and support custom campaign landing pages and microsites.
Work closely with other department on product improvement.
JOB REQUIREMENT
At least 1 year web and/or mobile programming experience.
Must possess at least a professional certificate, degree or diploma in Computer Science, Software Engineering or equivalent.
Experience and knowledge in LAMP stack (Linux, MySQL, PHP).
Must have good coding, analytical and problem solving skills.
Passionate & take pride in module ownership; and always look to continuous improvement.
Demonstrate passion in latest technology and keeping up with industry trends.
Experience in Laravel, Vue.js, Node.js, AngularJS, React Native and/or Flutter is an added advantage.
Good understanding of mobile app technology is an added advantage.
OVERVIEW
Nuren Group is a fast-growing regional technology company, with presence in Malaysia, Singapore and Thailand. We manage a series of parenting platforms that targets female audiences across South East Asia. Our products include Motherhood, Kelabmama, Wedding and Ibuencer.
MISSION
We are a passionate team with BIG dream. We are scaling our business to cater for regional expansion, and we welcome talents to join our growing family. Read more about us: http://www.nurengroup.com/newsroom.html.
CULTURE
We are voted Top 1000 sites in Malaysia & we are EXPANDING! We are seeking young & dynamic people to join our lovely team. And no, you don't need to be a Malaysian to apply. But you do need to have the right attitude to learn, innovate and most importantly, passionate about what we do - e-commerce, media & event! We have roles to fit every professions - sales, marketing, technology, digital, designer, editorial, project manager, customer service and more. So get in touch!
BENEFIT
Get paid to work & have fun!
Happiness is the new productivity.
Flat organization & we hate politics.
Monthly mini team bonding activities.
Plenty of snacks. Yes, all day long.
Your medical is taken care of.
Flexi & casual everyday.
Birthday is your holiday!