Software Engineer / Programmer

Remote Available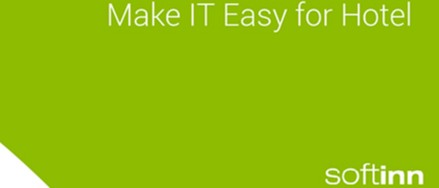 INDUSTRY
Full-stack Developer
JOB TYPE
SKILLS
playing | planning | coding
JOB DESCRIPTION
We are a group of people who think computers should do more work. Our vision is to make hoteliers' work simpler through inter-connected systems.
Softinn builds e-commerce solutions and business productivity tools for hotels. We develop on .NET technology stack and opensource front-end libraries (more information can be found on BuiltWith).
We assume the full-stack web developer position as an entry-level job title at Softinn, suitable for fresh graduates. As you progress through your career, you may be promoted to a more specialized role (e.g. Senior Software Engineer / Solution Architect / Team Lead).
The coding world is divided into two; those who understand and enjoy binary, and those who don't.
01010011 01101111 01100110 01110100 01101001 01101110 01101110 00100000 01010011 01101111 01101100 01110101 01110100 01101001 01101111 01101110 01110011
If you are the former, then join us and make a difference.
JOB RESPONSIBILITY
Hustle with a lean team of product developers and designers to solve technical / business problems (e.g. analytics, user experience).
Primarily responsible in the software development process which includes requirement study, analysis, design, and development of systems.
Design, develop, deploy and maintain web applications, including performance optimizations.
Handle or be involved in API integration projects.
Create sub-modules that are able to support our core systems.
Commitment and strong sense of responsibility to assigned projects.
Help manage/maintain documentation, processes, workflows, and checklists, as needed.
JOB REQUIREMENT
Full-stack programming capabilities.
Diploma / Bachelor's Degree in Computer Science, Information Technology, Engineering or equivalent.
Minimum 1 year working experience in related field is preferable.
Fresh graduates / Entry level candidates with excellent programming skills / knowledge are also encouraged to apply.
Application knowledge and experience with these programming languages: C#, ASP.NET, TypeScript, CSS/ HTML and MSSQL.
Strong knowledge in common software architectures such as MVC and MVVM.
Familiar with open-source libraries such as Bootstrap, JQuery, AJAX, and AngularJS.
Familiar with development tools such as Microsoft Visual Studio and Git.
Understand the concept of cloud solutions.
Independent, hardworking and possess the right initiatives.
Ability to communicate clearly and work effectively with team members.
Work Location:
WEBSITE
INDUSTRY
Enterprise Software
OVERVIEW
Softinn is a travel-tech startup that builds property management system (PMS), smart booking engine, and other e-commerce solutions for hotels. Hotels join us in driving for direct bookings and in improving work productivity through tools.
Our mission is to "Make hotelier work easier" through connectivity. Softinn offers a suite of services to small & medium size hotels including property management system (PMS), smart booking system, lazada-liked promo code system, smart payments and digital marketing tools to simplify the process of running a hotel in the era of IT and e-commerce.
Our Slogan: "Make IT easy for Hotel".
Work-hard-Play-harder and being creative are synonymous with life in SOFTINN. We place utmost value to great talents help in building a greater Softinn. If you are seeking for a sense of pride and ownership at work, continuous learning & innovation, flexibility, flat level of bureaucracy, and entrepreneurial spirit, then Softinn welcome you to join us.
Interested candidates please submit your application here: page.mysoftinn.com/careers
MISSION
Make hotelier work easier.
BENEFIT
Perks you will get to enjoy:
Paid online training & certifications (e.g. Pluralsight, Hubspot & Udemy)
Laptops will be provided
Opportunities to attend training event & conferences
Free flow of snacks
Promo codes to book accommodations on LetsGoHoliday.my
Medical Insurance Coverage
Monthly Outings
Also..
Surrounded by young & smart innovators
Work in Melaka, the UNESCO world heritage city
Work at a startup backed by prominent investors & awards.