Software Engineer (Quantum)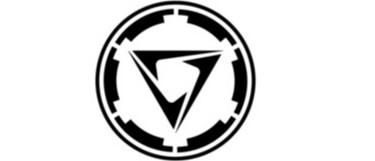 INDUSTRY
Full-stack Developer | Front-End Developers | Back-End Developers | Project Management
SKILLS
Java | JavaScript | CSS | Node.js | Vue.js | AWS | Linux Operating System | Restful API | Eclipse | Quantum Computing
JOB DESCRIPTION
Develop software solutions using the latest technologies.

Execute the delivery of end to end systems on time and within coding standards.

Incorporate quantum / applied mathematics / financial engineering algorithms and predictive models to investigate problems, detect patterns and recommend solutions.

Develop and carry out research in quantum technologies.

Identify and resolve defects in existing code and ensure code quality through unit testing.

Analyze and resolve technical and application problems.

Maintain and update a clear documentation of the algorithm development process and knowledge base.

Receive and incorporate feedback from end-users.

Assist the team in other software development activities, including configuration management, basic system administration, code reviews, and system design. Collaborate with various teams to create milestones and deliverables.
JOB RESPONSIBILITY
We are looking for a focused individual who is passionate to code and learn new technologies. This individual will primarily be coding, leveraging on applied mathematics, quantum physics and/or financial engineering. He / She will work in an agile and collaborative environment to understand requirements to deliver results.
JOB REQUIREMENT
Bachelor's degree in Computer Science, Applied Mathematics, Physics, Financial Engineering or any related discipline.

Individual with up to 3 years of relevant experience and/or fresh graduate are welcome to apply.

Strong maths skills and solid understanding of algorithm design and optimisation; ability and desire to write clean efficient code.

Experience in quantum computing is a plus.

Excellent problem-solving skills; ability to simplify and innovate.

A fast learner, passionate about technology and processes.

Possess self-initiative, able to work independently and collaboratively with people at various levels. • Proven verbal and written communication skills. • Bilingual in both English and Chinese.

Passionate in a start-up environment.
WEBSITE
INDUSTRY
Financial Services and Products
OVERVIEW
Cyberdyne Tech Exchange ("CTX") is a Singapore digital asset exchange where qualified issuers and investors can issue and trade asset-backed security tokens. These security tokens are backed by curated investment grade assets such as artwork, diamonds, real estate and equity securities. Our platform offers a complete suite of services that include primary issuance, trading and settlement, as well as custody services.
MISSION
A full-service regulated digital asset exchange for the digital economy in Singapore. For the savvy issuers and discerning investors.
CULTURE
We strive to foster a work environment that is passionate, collaborative and innovative.