Software Engineer (Singapore)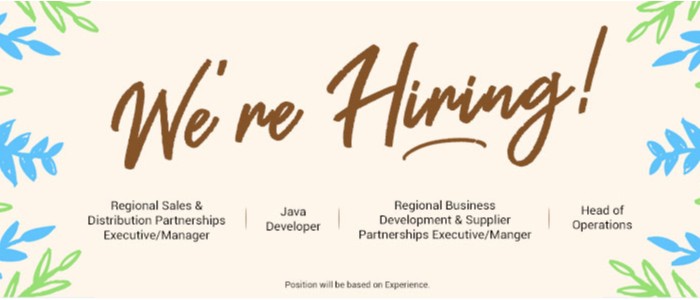 INDUSTRY
Full-stack Developer | Front-End Developers | Back-End Developers
JOB TYPE
SKILLS
angular | css | html | sql | java
JOB DESCRIPTION
We are hiring!
Flexi Work Arrangement
Start-up Fun Environment
JOB RESPONSIBILITY
Responsibilities:
1) Software Development
a) Be a Scrum development team member;
Ability to collaborate with team effectively
Able to support storyboarding effort of the team
Capability to contribute in all phases of the development cycle
b) Develop and enhance applications;
Development activities are expected to be carried out with minor supervision
Able to deliver working software on time
Able to design and develop high quality code as per standards and guidelines
c) Peer-Review of code;
Can perform peer-review to ensure code quality and requirements are met
2) Software Support
a) Support SIT and UAT activities;
Able to assist smooth delivery of software to SIT and UAT environments
b) Provide support for production;
Capable to fix assigned bugs quickly • Able to update status and work details in Bug/Issue Tracking System
JOB REQUIREMENT
Requirements:
Candidate must possess at least Bachelor's Degree/Post Graduate Diploma/Professional Degree in Computer Science/Information Technology or equivalent.
Minimum of 3 years of experience in software development
Possessing any of the certifications or equivalent would be an added advantage a) Certified JAVA Developer b) Certified Scrum Developer (CSD)
Strong analytical skills, able to solve complex problem
Good knowledge and implementation of REST APIs
Knowledge of Agile and Scrum
Experience with modern web technologies, HTML5, CSS3
Experience with Javascript and frontend frameworks e.g. Angular
Experience with JDK 1.5 and above, J2EE and Spring, Hibernate framework, Grails/Groovy
Knowing C, C++ and C# is advantageous
Experience with J2EE application servers GlassFish, Jetty or equivalent
Working with Databases – MySQL, Oracle, SQL Server or equivalent
Knowledge of Design Patterns e.g. MVC
Familiar with source control management system such as SVN, GIT or equivalent.
Familiar with usage of bug tracking system such as BugZilla, JIRA or equivalent.
Experience with mobile hybrid development as well as native e.g. Cordova/Phonegap
Able to communicate in English fluently both verbal and written
OVERVIEW
A distribution ticketing system for lifestyle, leisure and entertainment.
MISSION
GlobalTix is one of the leading players in the travel industry focusing on tours and activities. We are an open booking platform that provides one of the most attractive tours and activities to our consumers. We partner with different travel operators to provide a wide range of activities to our consumers.
CULTURE
We are a fun & friendly working environment.
BENEFIT
Join us on a mind-blowing journey in a travel tech environment. If travelling is your love, tech is your passion and dynamic is your second name, we would love to hear from you.