Team Lead / Deputy Director, Application Development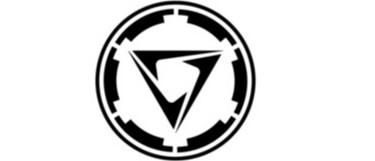 INDUSTRY
Full-stack Developer | Front-End Developers | Back-End Developers | Project Management
JOB TYPE
SKILLS
Collaborative team member | Result focused | Strong leadership skills | Strong analytical and communication skills
JOB DESCRIPTION
Roles and Responsibilities:
Manage the Applications team to oversee application development and project management to ensure timely deployment and smooth operations of the IT systems in accordance with IT policies and technology standards

Understand strategic business needs and plans for growth

Enhance the quality of IT products and services

Analyse the design of technical systems and business models

Utilise IT data for business insights

Produce reports on application development and implementation

Find technological solutions to business requirements
JOB RESPONSIBILITY
We are looking for a driven individual who is passionate about Blockchain, Securities Trading and Fintech. The candidate shall understand strategic business needs and plans for growth of the App Tech ecosystem to support these needs. He/she shall analyse the design of technical systems and business models and enhance the quality of IT products and services. The candidate will work closely with other Departments to provide system support; and to align with company direction.
JOB REQUIREMENT
Requirements:
Graduate with degree in Computer Science or equivalent
At least 8-10 years of relevant experience in a technology-driven role
Strong understanding of how markets and exchanges operate, and how vanilla and derivative financial products are traded by institutional clients and investors
Solid experience in working with business and operations to define requirements for new products or changes to existing products and to translate these requirements to tech teams to ensure proper build
Strong analytical and communication skills to lead, define and build consensus with business and tech teams
Experience in supporting Nasdaq Financial Framework, especially Matching Engine and Market Surveillance
Accustomed with Agile methodology and work culture
Familiarity with microservices and AWS is a plus
Strong leadership skills with ability to manage a team and effectively work with members from other departments
Result focused, diligent and a collaborative team member
INDUSTRY
Financial Services and Products
OVERVIEW
Cyberdyne Tech Exchange ("CTX") is a Singapore digital asset exchange where qualified issuers and investors can issue and trade asset-backed security tokens. These security tokens are backed by curated investment grade assets such as artwork, diamonds, real estate and equity securities.
Our platform offers a complete suite of services that include primary issuance, trading and settlement, as well as custody services.
MISSION
A full-service regulated digital asset exchange for the digital economy in Singapore. For the savvy issuers and discerning investors.
CULTURE
We strive to foster a work environment that is passionate, collaborative and innovative.