Technical Solutions Specialist

Remote Available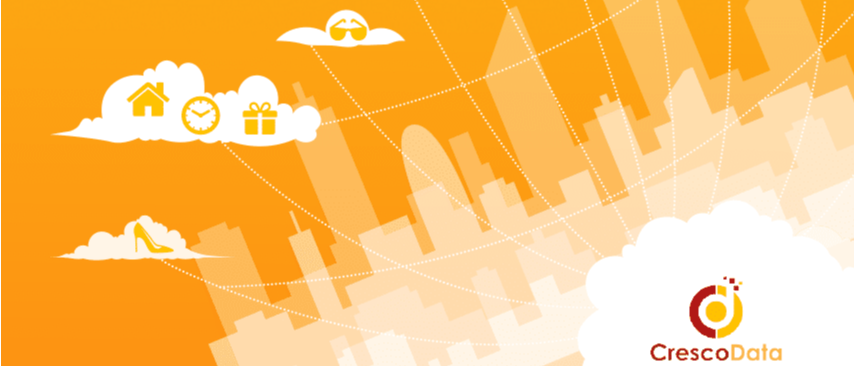 INDUSTRY
Technical Support
JOB TYPE
SKILLS
Master of Excel | JSON, XML, YAML | cloud architecture | eCommerce systems | major in Computer Science or Information Technology | experience of working in a SaaS business
JOB DESCRIPTION
Technical Solutions Specialist
Why CrescoData
Headquartered in Singapore CrescoData is a Platform-as-a-Service business in the commerce space. The CrescoData Commerce Connect Platform is a Leading Enterprise Integration, Automation and Mapping Middleware Platform. Headquartered in Singapore, CrescoData provides commerce-in-the-cloud services to leading enterprise customers across the globe. 
Culture is something that is really important to us at CrescoData. You'll be joining a friendly, inclusive team that values people, growth, development and fun! We regularly run weekly company initiatives like fitness bootcamps, team building days, monthly awards for going above and beyond and team events to reward hard work and a great attitude. Expect to join a unique market leading Singapore company with a global culture and mindset. 
Why You Matter
An exceptional Technical Solutions Specialist with a passion for technology. You love working with a range of customers and understand the importance of being the face of a company.
You enjoy the ability to translate technical or differing terminology into a consistent message internally. As such, you see the power of being the liaison between technical and non-technical contacts, both internally and externally.
With a deep understanding of the available tools and features, you break down complex problems into the best possible changes and fixes to address those.
You enjoy the ability to break down multiple layers of communication into the underlying problem and translate this into the required changes.
JOB RESPONSIBILITY
What You'll Do 
First point of contact for customer issues that they are facing via the the CrescoData Platform, various channels and marketplaces

Subject matter expert on The CrescoData Platform data mapping and data flows.  

Understands data-flows on a high level and has the ability to communicate those internally as well as externally

Able to reduce support requests by training customers on how CrescoData Platform works and how the data flows 

identifies issues in each ticket, translates these issues to remove noise and extract the required changes and or issues

Proactively keeps customers updated with error and ticket updates 

Identifies patterns or common issues and proactively seeks areas to improve:

Reducing number of tickets

Support services

Product + platform development

Customer success requirements 
Develops solid relationships internally, with marketplace support teams, and customer's support  

Accountable and meets customer SLA's by responding to support issues in a timely manner

Provides feedback on additional documentation, processes, product marketing, customer training

Participates in Monthly or Quarterly Customer meetings with Head of Customer Success 

Is not phased by a high number of tickets, and able to prioritise 


JOB REQUIREMENT
Who You Are
You have worked with a range of technologies 

You have an ability to conceptualize and understand complex data-flows into easy-to-digest diagrams.

You enjoy being proactive and not reactive

You enjoy solving customer issues in real-time visibility and finding smarter ways to manage those issues

You are able to manage customer expectations and respond with a multitude of approaches:  coaching, process improvement, collaboration, technically, data analysis

You are able to keep calm under pressure whilst showing high levels of empathy and emotional intelligence

You have a desire to gain an in-depth understanding of the eCommerce and Cloud ecosystem
Skills + Qualifications 
Comes from a technical background (understanding of cloud architecture, eCommerce systems and integrated solutions or SaaS business is a plus)

Experience of working in a support team

Understanding of data formats (JSON, XML, YAML)

Master of Excel

Outstanding communication skills 

Analytical and logical problem solving skills

A genuine interest in finding the root cause of the problem

Enthusiasm and readiness to grow as a person

Tech enthusiasts - You have a major in Computer Science or Information Technology

Open-mindedness - think fast, unassisted and without a script
Tools
Internal product tools - CrescoData Management Portal 

Jira / Atlassian

Slack Channels

Knowledge base

Documentation tools


OVERVIEW
CrescoData is an exciting cutting edge technology start-up in the Commerce space. Headquartered in Singapore it delivers Commerce-in-the-Cloud PaaS services to customers across APAC.
MISSION
To Intelligently Scale Commerce
CULTURE
CrescoData is a dynamic company with cutting edge technology that is shaking up the eCommerce world. Headquartered in Singapore, we deliver Commerce-in-the-Cloud PaaS and SaaS services to customers across Asia Pacific.
We remain true to our values as much today as when we first started. As a company we are customer-centric, technology-driven and agile in how we operate. We're focused on helping customers connect and scale in commerce by using intelligent tech. This is an amazing opportunity to join CrescoData, as we transition from a market-leading start-up to consolidating our well-deserved position as the leading Commerce-in-the Cloud Platform in Asia-Pacific. We're looking for dynamic enthusiastic people who want to learn and make a difference. We want leaders (or potential leaders), who can think on their feet, who are not scared to use their initiative and suggest or try new things. We want people who love to share ideas, collaborate on projects, inspire each other, and jump in whenever someone needs a hand.
We value high performance. Our fun, supportive work environment motivates us to achieve everything we set out to do, in great style!
BENEFIT
A unique opportunity to work in a high growth start up at the start of its massive ramp up. Opportunity to grow with us!
On the job training and personal developing
Mentorship and support from experienced, dedicated professionals to help guide your career
A fun, stimulating work environment in Duxton
Flexible working
Regular Team Bonding events (we've been on cooking challenges, kayaking in Bintan, beach clean with beach games), free Wednesday lunch, free weekly bootcamp and free Friday drinks!
Opportunity for bonus