Technology Operations Specialist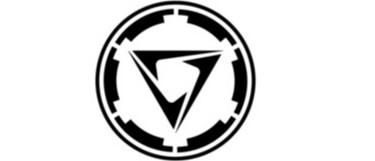 INDUSTRY
Technical Support | Software-system Administrator | Hardware System Administrator
JOB TYPE
SKILLS
Good team spirit | Self-discipline | Meticulous workmanship | AWS services | Linux | Windows Operating System | Microsoft Software
JOB DESCRIPTION
Operational real-time monitoring and analysis of operations events from multiple consoles/sources on 24x7 shift basis
Daily IT operations including systems monitoring and incident management
Timely escalation and tracking of incidents to ensure prompt responses to all reported incidents
Assist in evaluating operations events and issues, being the escalation point of contact when required
Develop, maintain and update all relevant documentation (SOPs, case tickets, etc.) for continuous improvements of CTX operations  
JOB RESPONSIBILITY
Handle day-to-day IT operations and other ad-hoc duties as assigned.
JOB REQUIREMENT
At least 2 or more years of working experience in IT DC and network operations centre
Relevant Polytechnic IT or A-level graduate
Familiarity with Windows, Linux, Microsoft Office tools, AWS services
Knowledge on ITIL/ISO20001 and ITSM is an advantage
Excellent communication skills;
Good team spirit, meticulous workmanship and self-discipline
INDUSTRY
Financial Services and Products
OVERVIEW
Cyberdyne Tech Exchange ("CTX") is a Singapore digital asset exchange where qualified issuers and investors can issue and trade asset-backed security tokens. These security tokens are backed by curated investment grade assets such as artwork, diamonds, real estate and equity securities.
Our platform offers a complete suite of services that include primary issuance, trading and settlement, as well as custody services.
MISSION
A full-service regulated digital asset exchange for the digital economy in Singapore. For the savvy issuers and discerning investors.
CULTURE
We strive to foster a work environment that is passionate, collaborative and innovative.