UI/UX Designer (with Mobile Apps Experience)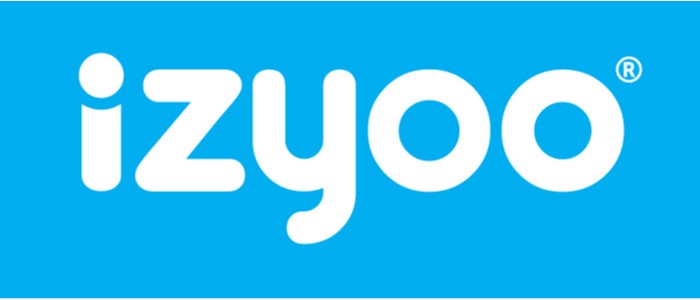 JOB DESCRIPTION
As a UI/UX Designer with Mobile Apps Experience, you will be involved in creating useful, interesting and functional digital experiences across multiple channels and platforms that inspire users and exceed objectives. You'll assist and collaborate with cross functioning teams on a range of projects from initial briefing to research and development of user journeys, wireframes, site maps and new concepts. Besides that, you will be designing the next generation of mobile websites, apps and other mobile interfaces across multiple platforms such as iOS, Android, Windows, and mobile web.
JOB RESPONSIBILITY
Apply proper UI/UX techniques to illustrate design ideas through process flows, journey maps, wireframes or prototypes.
Research and track advancements in mobile application design patterns.
Stay abreast of UX trends and look for creative ideas and inspiration in parallel analogous worlds.
Develop intuitive, usable, and engaging interactions and visual designs for mobile.
Participate in the development process from definition, through design, build, test, release, and maintenance.
 Collaborate with cross-functional teams throughout the design process.
Break any design problem down into viable actionable chunks and solve them with clarity and precision.
Staying in the loop and on top of the latest standards, changes, trends in the mobile design field.
JOB REQUIREMENT
At least 3 years commercial experience as a UI/UX Designer working on creating interfaces, digital experiences, or mobile applications.
Strong graphic design skills, with a good understanding of typography, intuitive layouts and palate development.
Able to describe users and their activities through personas, scenarios, and customer journey maps. Displays an understanding of the importance of strategic, evidence-based, user-centred UX design.
 Expert level skills in Photoshop, UXPin and other relevant design tools.
Deep understanding of Apple's human interface design guidelines, Android design and other mobile platform designs, including Google's material design.
Strong ability to recognize and predict use-cases and user interaction, including happy path, edge and corner cases, and incorporate them into designs.
Excellent understanding of user-experience design for mobile and the web, technology trends, demonstrable design skills, and ability to show relevant work.
Continuously curious and up to date with the latest and emerging industry trends. 
 Able to effectively build and communicate desired user experience through wire-frames or prototypes.
 Ability to perform digital platforms (web and app) reviews/audits to identify areas of improvement with accompanying write-ups and descriptions.
Possess a logical approach to information design and structuring.
A team player who can easily adapt in a rapidly changing environment.
WEBSITE
INDUSTRY
Computers, Accessories, and Services
OVERVIEW
iZyoo Platform Sdn Bhd is an IT company that specializes in web development, located in the lively Cheras suburb of Kuala Lumpur. Established in 2010, we build outstanding and informative websites for numerous businesses, both big and small, from a whole range of industries.
Our forte lies in anything web-related, from customized website design and web content development to hosting packages and online solutions. We strive to create engaging websites that are assistive and performance driven for our clients to move forward in their business.
With the impending rise of smartphones and tablets, iZyoo is also aware of the increased need for mobile app development. We have thus far developed several mobile applications to complement our clients' business, and are currently working on innovative mobile app projects.
The rise of mobile usage also brings forth the rise of social media, and iZyoo is keeping up with the trends by participating in social media development, which we believe is an essential tool for online business marketing. Providing a platform to interact and inform, iZyoo itself is soon advancing as an atypical social network.
However, we are not limited to just creating websites and mobile apps for businesses. We also work and design our own fun innovative projects while exploring new and fresh ideas. Two such pioneer projects are iZyoo's rebate management system and recruitment management system. The two systems are complex and advanced structures rarely ventured by any other web development houses, and are just a morsel of our array of novel ideas.
With 5 years in the industry and growing, we have expanded not just in size and experience but also in our level of technical skills, creativity and innovativeness (which is seriously limitless!).
MISSION
To develop innovative web and mobile solutions for businesses and help increase their efficiency and competitiveness. We wish to help both small and big businesses realize the vast range of opportunities that
are in the web and mobile space. We seek to design the web and complementary applications in a way that differentiates our clients from the rest of the competition. We believe in coupling innovativeness and creativity to provide an online experience that is beneficial and suitable for both the company and its clients.
CULTURE
We believe in the web. And we have a plan! We are building the most amazing, fun, innovative and ass-kicking project the world has yet to see! So here's where you come in, we need creative, pro-active, and most importantly innovative individual to grow with us. And craftsmanship, beauty and quality really matter to us. We strive to make everything we produce ooze with style and elegance.
To us, everyone is not only part of a team, but part of a family. We treat everyone as equals with respect and care. We watch each other's backs, help one another whenever we can and spend time with each other having fun outside of work hours.
So if you think you have what it takes, we welcome you to apply to join our family.


BENEFIT
Gym, Pantry Free Flow, Medical Claim, Company Trips, Appraisal & Bonuses.