Video Content Producer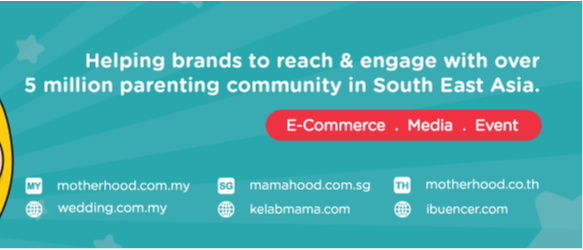 INDUSTRY
Design | Project Management
JOB TYPE
SKILLS
video editing | video production | content ideation
JOB DESCRIPTION
You will contribute to the tactical development of video programme (from ideation up until video is published); and participate in video production & editing. This position is applicable for fresh graduate or junior level who has passion in video production. Your KPI is based on overall growth of media division.
JOB RESPONSIBILITY
Research & propose creative ideas; ensure content is interesting & appealing.
Handle video productions (ideation, develop script, storyboarding, recruit talents, prepare props needed for shot, attend shooting, manage video editing). 
Assist in setting up, handling and operating video equipment such as lighting, audio and camera.
Shoot behind the scene pictures and/or videos when attending production shoots (if needed).
Design, produce and edit video content for social media (sales & marketing purposes).
Support department functions & other ad-hoc tasks as required.
JOB REQUIREMENT
Preferably graduates from art, design, creative multimedia, mass communication and/or related fields.
Must love to work in a high growth startup environment.
Passionate & love video production; able to work in a team.
Experience in video editing software (e.g.: Final Cut Pro, Adobe Premiere, Adobe After Effects, Adobe Audition, Adobe Lightroom).
Good understanding of social media platforms (Facebook, YouTube, Instagram, TikTok) and various digital content distribution channels.
Ability to use digital technology and editing software, application of special effects, 3D and compositing is an added advantage.
Knowledge in female, parenting, lifestyle topics is an added advantage.
Must have high sense of responsibility & accountability.
Positive attitude with good communication skills.
Able to work under pressure to meet tight deadline.
Occasionally have to travel to shoot locations (travel expenses are claimable).
OVERVIEW
Nuren Group is a fast-growing regional technology company, with presence in Malaysia, Singapore and Thailand. We manage a series of parenting platforms that targets female audiences across South East Asia. Our products include Motherhood, Kelabmama, Wedding and Ibuencer.
MISSION
We are a passionate team with BIG dream. We are scaling our business to cater for regional expansion, and we welcome talents to join our growing family. Read more about us: http://www.nurengroup.com/newsroom.html.
CULTURE
We are voted Top 1000 sites in Malaysia & we are EXPANDING! We are seeking young & dynamic people to join our lovely team. And no, you don't need to be a Malaysian to apply. But you do need to have the right attitude to learn, innovate and most importantly, passionate about what we do - e-commerce, media & event! We have roles to fit every professions - sales, marketing, technology, digital, designer, editorial, project manager, customer service and more. So get in touch!
BENEFIT
Get paid to work & have fun!
Happiness is the new productivity.
Flat organization & we hate politics.
Monthly mini team bonding activities.
Plenty of snacks. Yes, all day long.
Your medical is taken care of.
Flexi & casual everyday.
Birthday is your holiday!