VP Engineering

Remote Available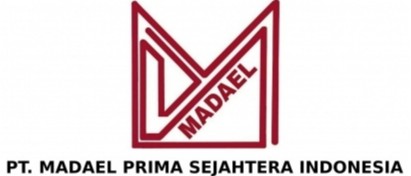 INDUSTRY
Analytics | Design | Front-End Developers | Back-End Developers
JOB TYPE
SKILLS
Deep technical | Design | Leadership | Coding
JOB DESCRIPTION
Industry : Information Technology
Location : Jakarta
Benefit :
BPJS,
THR,
Flexible Working Hour,
Private Insurance
Job description
As VP of Engineering, you will be responsible for critical product development as well as help CTO define good engineering culture In this business-critical role, you will be responsible for managing day-to-day engineering tasks for the team.
Design and develop new features and products that support productivity, maintainability and product growth
Participate in prioritization of technical tasks as well as technical debt
Write web services, and other middle-tier framework using relevant technologies (PHP or Ruby)
Leverage 3rd party open source and other technologies and languages outside of the core solution
Researching off-the-shelf products to see whether they'll be more suitable than building a new system
JOB RESPONSIBILITY
Job Responsibility
To succeed in the VP of Engineering SAAS job, you will need to have the ability to work effectively and cooperatively with senior business leaders and across the internal matrix.
Develop cutting edge solutions to maximize performance, scalability and distributed processing capability of the systems
Troubleshoot and perform root cause analysis of production issues
JOB REQUIREMENT
Max 45 years old
Have experience in Big Startup Company.
Strong design skills, understanding of design patterns and ability to define intuitive and usable software interfaces.
Experience implementing high performance and scalable systems and solving scalability issues.
BS or MS in Computer Science or equivalent experience.
Strong leadership skills with the ability to lead distributed technical teams while actively interfacing with senior leadership.
Proven deep technical experience in open source technologies and frameworks - both front-end and back-end.
Actively Coding.
WEBSITE
INDUSTRY
Business To Business
OVERVIEW
Our Specialties : Organization Restructuring, Strategic People Management, Training and Development, Coaching and Mentoring, Industrial Relations and Settlement of Disputes, Community Relations, Government Relations, Company Policies and Regulations, Collective Labor Agreement, Salary Structure, General Affairs and Office Management, Executive Search, and Organization Development
MISSION
We are here to support and work together with you through the strategic people management, organization and business development, effective and efficient administration system, and tactical business solutions, to ensure that your investment will be fruitful for all of stakeholders are involved in your business.
CULTURE
www.madaelconsult.com