WEBSITE
INDUSTRY
Business To Business
OVERVIEW
Slash is a BUILD studio. We build remote, autonomous teams to help innovators develop software, products, and hi-tech startups. We also build and invest in our own startups and commercialize them through joint ventures in ASEAN and Europe. Slash has headquarters in Singapore and community-oriented R&D hubs in Phnom Penh and Bali. Some of our teams work remotely from different parts of Asia and Europe.
MISSION
We simplify innovation by nurturing the best Teams and Environment. And as such, we are always keen to bring onboard passionate tech talents to support the vision.
CULTURE
Our company environment makes people powerful: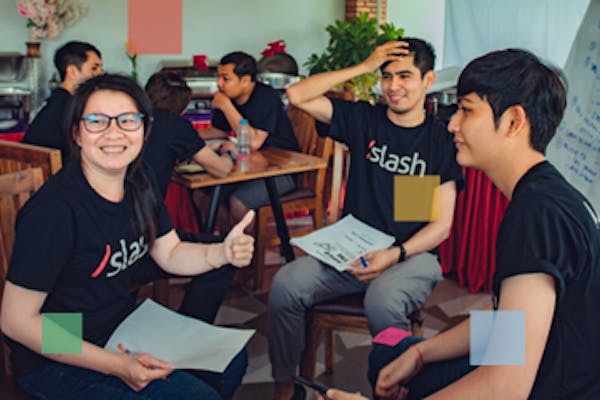 CONTINUOUS DEVELOPMENT
At the heart of our culture sits a desire to grow personally and professionally in a learning community packed with peers. We embrace continuous development and compete with ourselves to become better every day. We all try to help each other grow and are honest and transparent with each other. We encourage everyone to self-direct their own career growth.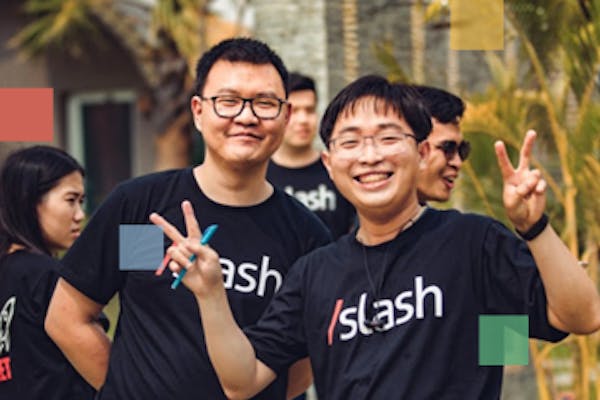 FREEDOM WITHIN BOUNDARIES
Our goal is to be big, fast and flexible. This will require us to improve the company with every cycle. To do that, we prefer to emphasize flexibility over efficiency in our culture. A byproduct of making everyone in our team powerful, is that we will incrementally figure out how to optimize for efficiency, with every iteration. We earn our freedom.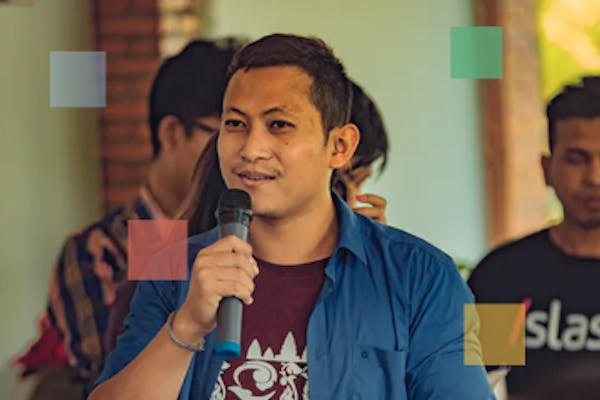 DELIVER ON THE LAST 10%
We see our responsibilities through from start to finish and exceed expectations. We recognize we're not perfect, but we strive for excellence. Sometimes this means we have to find our winning formula: perfect our own craft, develop healthy individual and team habits, dare to experiment, hack our productivity. It also means that to commit is to deliver.
BENEFIT
Project/Client: Get the stability of a larger group and the excitement of a startup. Work on interesting global projects, challenges, and technologies for top brands, fast-paced startups, and governments.
Teams: Join our builders' family and grow professionally in our learning communities packed with smart peers, regular speakers, and events so you don't miss out on the latest tech and trends.
Environment: Get the top talent treatment in our Silicon Valley-style work environment. Benefit from a premium work environment, with common areas for socializing, private spaces, stocked kitchens, and our flexible-hours, a freedom-centric culture where we take work-life balance seriously.
Tech: We work on a wide range of technologies: the latest web and mobile technologies, AI, blockchain, latest Cloud services, microservices & middlewares, security & infrastructure, etc.