Web App Student Mentorship Program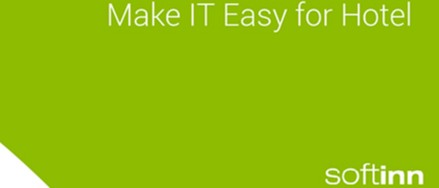 JOB TYPE
SKILLS
playing | planning | coding
JOB DESCRIPTION
Softinn is travel-tech startup that based at Malacca, Malaysia. We provide cloud-based reservation system for small hotels and vacation rentals. Our MVP is currently powering more than 100 hotels in Malaysia. We are seeking talents to join us.
This is an internship cum mentorship program specially designed for IT students who are interested to learn about Web Application Development.
We're looking for a candidate who has basic programming skill and wanted to learn Web app.
In this program, we will guide you in phases:
Phase 1: You will undergo On-boarding training - C#, ASP.NET with MVC, Typescript, HTML, & CSS
Phase 2: You will work on Softinn Content Management System (CMS) and/or website templates
Phase 3: You are free to work on any web-based projects (e.g. final year project, your startup idea) that you are interested in and we will guide you along
JOB REQUIREMENT
Minimum 3 months internship period.
Propose your project title. A project title is required to apply for this position. (e.g. asset management web app, video games rental portal, fleet management web app etc)
Currently pursuing a Diploma or Bachelor's in Information Technology or related technical fields.
Reasonable foundation in algorithms and analytical skills.
Ability to communicate clearly with team members.
Ability to work effectively as part of a team.
Interested candidates are required to submit application via this link:
https://page.mysoftinn.com/job-openings/web-app-student-mentorship
WEBSITE
INDUSTRY
Enterprise Software
OVERVIEW
Softinn is a travel-tech startup that builds property management system (PMS), smart booking engine, and other e-commerce solutions for hotels. Hotels join us in driving for direct bookings and in improving work productivity through tools.
Our mission is to "Make hotelier work easier" through connectivity. Softinn offers a suite of services to small & medium size hotels including property management system (PMS), smart booking system, lazada-liked promo code system, smart payments and digital marketing tools to simplify the process of running a hotel in the era of IT and e-commerce.
Our Slogan: "Make IT easy for Hotel".
Work-hard-Play-harder and being creative are synonymous with life in SOFTINN. We place utmost value to great talents help in building a greater Softinn. If you are seeking for a sense of pride and ownership at work, continuous learning & innovation, flexibility, flat level of bureaucracy, and entrepreneurial spirit, then Softinn welcome you to join us.
Interested candidates please submit your application here: page.mysoftinn.com/careers
MISSION
Make hotelier work easier.
BENEFIT
Perks you will get to enjoy:
Paid online training & certifications (e.g. Pluralsight, Hubspot & Udemy)
Laptops will be provided
Opportunities to attend training event & conferences
Free flow of snacks
Promo codes to book accommodations on LetsGoHoliday.my
Medical Insurance Coverage
Monthly Outings
Also..
Surrounded by young & smart innovators
Work in Melaka, the UNESCO world heritage city
Work at a startup backed by prominent investors & awards.