Florist Apprentice (2year Contract)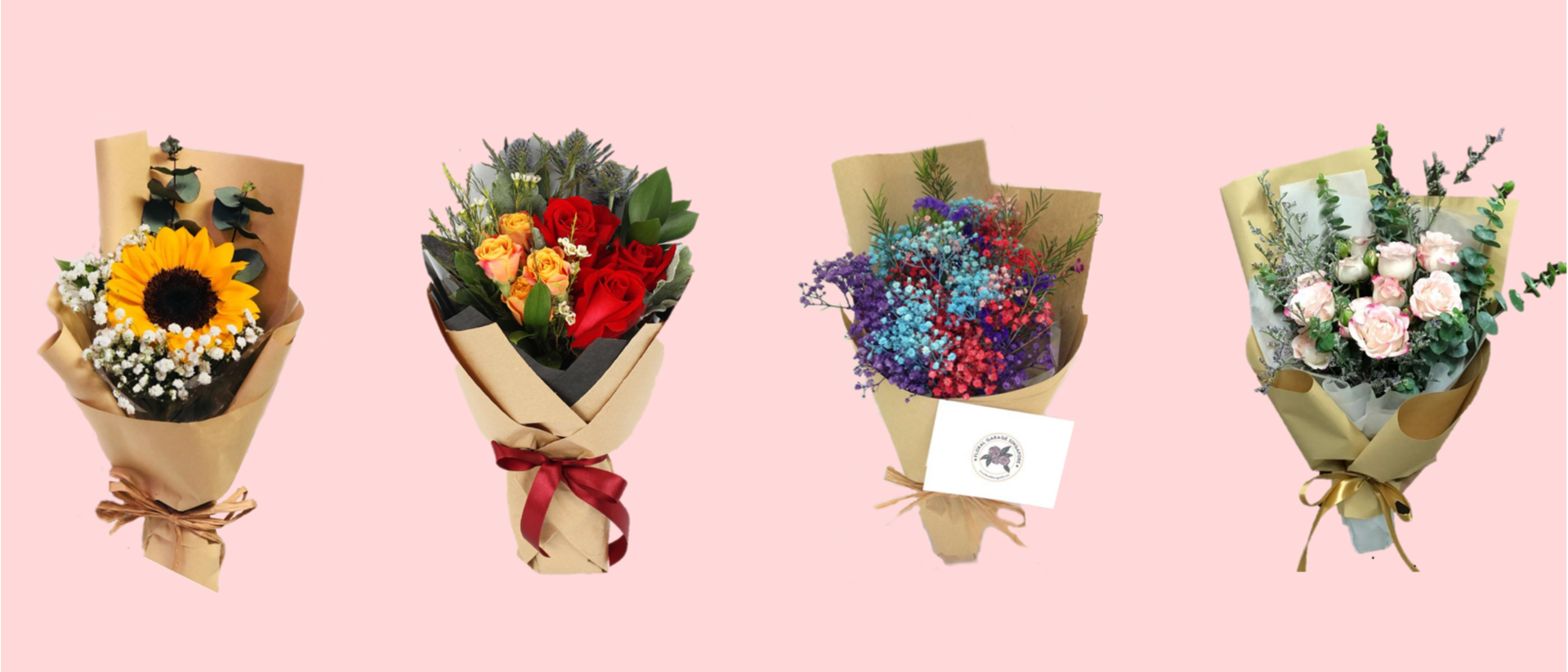 JOB DESCRIPTION
Always dreamed of becoming a florist who can get your hands on some fresh florals and foliage? Look no further! Floral Garage is looking for full time/part time apprentice with artistic minds and creative hands to join us as a florist apprentice to spread love and happiness and have some fun!
No experience? No worries! As a florist apprentice, our experienced florists will train you from the smallest things all the way to the most complicated! All you need is the willingness to learn and a hardworking attitude!
(don't worry, we will teach you!):
Once you are more familiar with the basics, our florists will access your capability and will teach you how to conduct workshops, decorate for events, and planning wedding florals with customers!
Salary is dependent on your level of experience. 1 month probation
Job Types: Full-time, Contract, Permanent
Salary: $1,800.00 - $2,100.00 per month
JOB RESPONSIBILITY
Conditioning flowers to make them fitting for bouquet/floral arrangements.
Refilling water pails / vase to ensure flowers are placed in clean water.
Arranging fresh/dried flower bouquets/floral arrangements/flower stands
Pump balloons/preparing add-on items.
Supply runs (buying flowers/groceries needed for bouquet/add-on items eg: bird nest/chicken essence etc)
Basic admin duties such as printing delivery orders/cards and attaching to flower bouquets before it is due for delivery.
JOB REQUIREMENT
Hardworking and a keen attitude to learn
Driving license (Class 3A is sufficient!)
Have a creative mind!
WEBSITE
INDUSTRY
Gifts and Flowers
OVERVIEW
Floral Garage Singapore was founded in 2015 by a team of passionate floral hobbyists and professional florists. With a combination of quality service and products, and strong internet marketing and branding, it has flourished into a reputable florist company in Singapore with a well-established online presence.
We operate via our online store at www.FloralGarageSG.com and brick-and-mortar store at Upper Serangoon Shopping Centre. We believe that all individuals should be able to show love, care and appreciation to their loved ones through the use of flowers.
MISSION
To provide fresh, affordable and beautiful bouquets and floral arrangements too all, for all occasions
CULTURE
Down-to-earth, forward-looking, perfectionist
BENEFIT
Invaluable experience that can transform your life